Addressing Social-Emotional Needs During COVID-19

The pandemic is affecting children during a critical time in their development, but screening with ASQ:SE-2 can help.
As the global pandemic continues and we come to terms with a school year that's going to look drastically different, there's growing discussion about the impact this is all having on kids' social-emotional needs. It's partially what has made back-to-school decisions so difficult for school systems and families.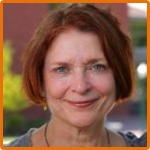 "Children, like adults, are social beings," says Jane Squires, Ph.D., Ages & Stages Questionnaires® co-developer. "And like adults, they haven't been able to follow everyday routines such as playing with friends, going to school or the playground, or eating at their favorite restaurants."
Squires explains that kids also feel—but are unable to process—the anxiety of other family members, who may be experiencing job loss, financial stress, or child care challenges.
Social-Emotional Screening is More Important Than Ever
"A child's social-emotional development provides the foundation for relationships with parents, family, school, and community, and it's key to his or her happiness, well-being, and future success in school and work," says Squires.
Even before COVID-19 hit, the value of regular and early social-emotional screening was clear. Identifying behavior concerns during the formative years, when interventions can be most effective, increases the chance for children reach their full potential.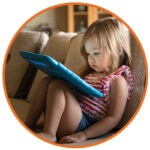 Now, we have an unprecedented economic and health crisis that has touched every adult and child in one way or another. While we don't know what the long-term effects may be, families are already noticing the short-term effects the pandemic is having on their children. Checking in with them by way of regular social-emotional screening is a reliable way to address these concerns.
ASQ:SE-2 Can Help Families Find Focus and Reassurance
Ages & Stages Questionnaires®: Social-Emotional, Second Edition (ASQ®:SE-2), is a parent-completed assessment tool that screens kids through age 6 in the areas of self-regulation, compliance, social-communication, adaptive functioning, autonomy, affect, and interaction with people. ASQ:SE-2 helps professionals and caregivers determine whether children are meeting typical social-emotional milestones, and identifies the need for further assessment or referrals.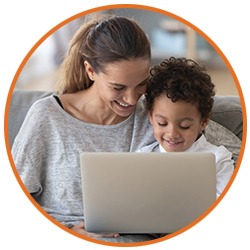 In the context of COVID-19, ASQ:SE-2 screening can be very reassuring to families. The process allows parents to express their concerns—say, if a child has been crying or feeling more anxious than usual—and then learn whether the behavior is expected at this developmental stage.
"Learning that a behavior is developmentally typical can be a relief for parents," says Squires. "And on the other hand, screening can pinpoint which behaviors are truly concerning so they can focus on addressing those behaviors," explains Squires.
Tips and Resources for Effective Virtual Screenings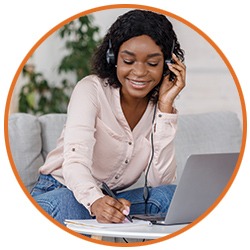 You don't have to be in the same room as a family to provide a fruitful social-emotional screening experience. Many programs will still be screening remotely this fall, and the need is too great to delay until it's safe to meet in person again. Some families may even prefer to meet online or over the phone, feeling at ease in their own homes without the provider physically present.
"Parents may be more comfortable asking questions and expressing concerns when they're not face to face, and both parents and providers may have more time and feel more relaxed when they haven't had to travel to conduct the screening," says Squires.
Check out these essential tips and resources for screening virtually:
1. Let families know what to expect every step of the way.
"Tell them in advance what the session will encompass," says Squires. "How long will it take? What are their concerns and questions? Do they have the materials needed to complete the questionnaire items?"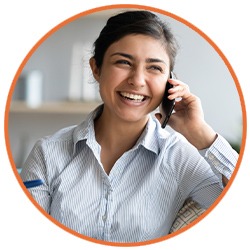 By now, many people will have already attended virtual doctor visits or other remote meetings, but others may be inexperienced. Either way, communicating about virtual screening will differ a bit from what you're used to. See the provider guide for Administering ASQ:SE-2 in Virtual Environments for a suggested timeline and other virtual best practices.
2. Make certain that families have adequate technology for the screening session.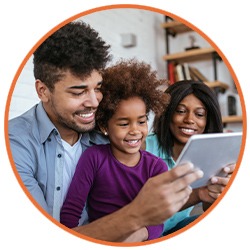 "Find out which ways the family prefers to communicate, and understand any limitations," says Squires. "Do they have internet access? A phone or other device? Could they take pictures or share with the provider in some other way?"
There are two ways to share ASQ:SE-2 questionnaires virtually: use ASQ Online, or send special-release JPEG images of questionnaires via text or email. When you meet virtually to discuss the screening or go over results, you may do so by phone or video conference.
3. Get up to speed on the challenges, opportunities, and considerations around virtual screening.
Brookes Publishing offers a webinar presented by ASQ experts to help providers navigate the current environment and continue supporting families. Watch a recording of the webinar or download the slides.
Providing Social-Emotional Support After the Screening
Screening is a crucial first step in addressing children's social-emotional needs during these trying times. It's also important to connect families to resources that will help them cope and lessen the effects of social isolation, disrupted routines, and other pandemic-related stressors.
In addition to recommending further evaluation and referrals to community services when necessary, here are two simple ways to support families virtually:
1. Recommend Free Online Resources
2. Share ASQ Learning Activities
ASQ Learning Activities can empower families to stay engaged in their children's development, and give them ideas for supporting their children's needs throughout the pandemic and beyond. If you don't already have this title, consider adding it to your collection.
Here are some excerpts for a preview of what to expect from the book:
Sample ASQ:SE-2 Learning Activity
Caring for Yourself Handout
Stress and Your Child Handout
Sample ASQ:SE-2 Newsletter for Parents