Meet the Developers
Meet the visionaries behind ASQ.
 Lead Developers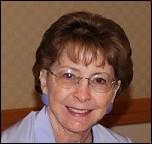 Diane Bricker, Ph.D., Professor Emerita, Early Intervention Program, Center of Human Development, University of Oregon, Eugene, Oregon
Dr. Bricker is the former director of the Early Intervention Program at the University of Oregon and a key developer of the ASQ® system. She has focused her professional career on the development and study of assessment systems and intervention approaches for young children with disabilities and those at risk for developing disabilities.
Dr. Bricker has been instrumental in the development of graduate-level personnel preparation programs that have produced professionals who are delivering quality services to thousands of young children and their families. She has published extensively in the field of early intervention.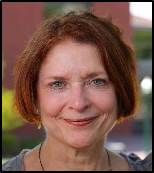 Jane Squires, Ph.D., Professor and Director, Early Intervention Program, Center on Human Development, University of Oregon, Eugene, Oregon
Dr. Squires has served as principal investigator on research studies at the University of Oregon on developmental screening systems, personnel training, and social emotional development of at-risk infants/toddlers. She is a professor in special education, focusing on early intervention and early childhood special education. She directs the Early Intervention Program and is director of the University of Oregon Center for Excellence in Developmental Disabilities.
Dr. Squires has overseen national outreach training activities related to developmental screening and the involvement of parents in the assessment and monitoring of their child's development. She currently directs research grants related to developmental screening systems and child outcomes and personnel training. In addition to her interests in screening and early identification, Dr. Squires directs the doctoral level early intervention/special education personnel preparation program and lectures internationally on early identification and developmental screening systems.