ASQ Online to the Rescue

How this automated screening management system saves time and adds value.
Running a successful screening program is a balancing act that demands time, resources, and lots of coordination. Plenty of organizations get it right, but it's not always easy.
Low parent engagement, time-consuming paperwork, human error, and inefficient data management are some common barriers to achieving what we all strive for: universal screening followed by thorough and effective family support.
Has your organization ever dealt with any of these challenges? The solution is simple: ASQ Online. This web-based system allows families to complete ASQ-3 and ASQ:SE-2 questionnaires online and helps programs manage every aspect of the screening process from a central, user-friendly hub.
A Single System to Manage It All
Collect completed questionnaires, score and share results, engage with families, plan follow-ups, and analyze individual and program-wide data. ASQ Online makes every screening step faster and easier.
When you subscribe to ASQ Online, you choose a plan that meets your program's unique needs. For example, you may want to use the system strictly to manage screening results, or you may opt to offer families online questionnaire completion as well. If your program has multiple physical locations, an account that links together all screening data may be your best bet.
Case Study
How Alaska's Part C Office reached families far and wide with ASQ Online.
Read now >>
By transitioning from manual screening management to ASQ Online, programs of all sizes are boosting the efficiency, accuracy, and impact of their screening efforts.
"I love the simplicity of ASQ Online … It enables us to easily track screening data in one central location," says Mandy Zeschke, program coordinator for Davis Early Intervention in Utah.
Easier Access Equals More Screenings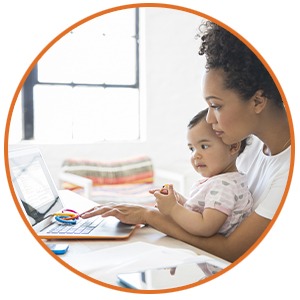 Through ASQ Online's Family Access feature, programs can send out ASQ questionnaires to be completed electronically. By making screening more convenient and empowering busy families to answer questions on their own terms, screening rates usually go way up. Bonus: The online system prevents parents from accidentally skipping items, helping ensure questionnaires are complete and results are accurate.
"Most of our parents are digitally minded," says Kali Ottesen, director of Help Me Grow Utah. "Without the online screening option, we would have much fewer parents engaged in our program."
With parents signed up and tuned in, engaging with them is certainly easier. You can set up notifications and screening reminders, and even share activity ideas with the tap of a button.
"It has helped us more easily share results with families, and we've been able to provide more resources to parents to help them support their children's development," says Kathy Furse, a preschool coordinator and coach in Utah's Granite School District.
Automated Processes Mean Less Paperwork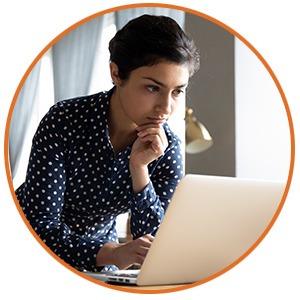 Screening typically requires a lot of data entry and paperwork, taking up time that staff would rather spend helping families. ASQ Online streamlines the entire screening workflow by automating everyday tasks like questionnaire selection, age adjustments, and even scoring. When accuracy is critically important, it's a relief to reduce the risk of errors from manual calculations.
"ASQ Online has streamlined our screening program's record keeping," says Patti Smith, a special needs coordinator from Champlain Valley Head Start in Vermont. "When screenings were completed on paper, they needed to be scanned or faxed from across our large coverage area to be uploaded to our database. Now, as soon as the screening is completed, it can be recorded and added to the child's file."
Speaking of files, ASQ Online users don't need to worry about maintaining and matching multiple records for the children in their program. The system's convenient automated programming interface (API) functionality allows you to automatically sync with your current databases. You can also add custom fields to collect and store additional information.
Success Story
How one Help Me Grow affiliate uses the API to save time—and reach more families.
Read now >>
Users love that while ASQ Online is an administrative workhorse, it's also incredibly easy to use and navigate. You can log in 24/7 to view up-to-date dashboards, access individual child and overall program data, and connect to support resources. Each user gets a unique login and level of access can be customized to fit their role.
"ASQ Online has allowed me to stay on top of screenings by saving me time and giving me easier access to screening data," says Emily Dolbeare, assistant director of child development for Scribbles Center for Learning, Inc., in Illinois.
Better Data That's Easier to Analyze and Use
All the scores and data points collected and organized through ASQ Online—they serve a bigger purpose, strengthening both individual interactions and your overall program.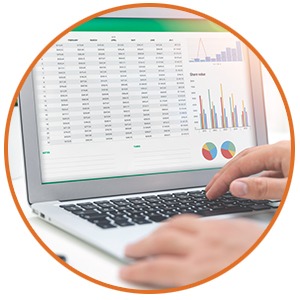 "ASQ Online allows us to easily run a wide range of reports that would be cumbersome with paper forms," says Kelly Friedland, a data specialist with Michigan's Jackson County Intermediate School District.
Most immediately, having screening results fast and at your fingertips helps you easily communicate with parents and other stakeholders and make recommendations for further assessment, education, and intervention. Tracking children's development and next steps becomes much simpler, ensuring every child gets the follow-through they deserve.
"The reminders help keep us up to date. And, we can easily track the progress of children needing referrals," says Mary Jane Borg, BSN, at Advocate Children's Hospital in Illinois.
When aggregated within your program or across multiple programs, your data can also help you see larger trends in child development. Run reports on screening status, and analyze results by program, developmental area, interval, and more. You can even export data into .csv files to analyze in Excel or upload to another system. Learn more in our ASQ Online Reports Guide.
"The easy data entry, available aggregated reports, and scheduling of tasks and screenings make ASQ Online well worth the investment," says Smokie Brawley, the statewide project manager for North Carolina's Healthy Social Behaviors Project.
###
Watch a live product demo
To discover how ASQ Online can help your program raise screening rates, streamline workflow, and analyze and use results, join one of our live product demos! We'll walk you through the system and answer your questions.