Tips for working with families in your screening program
You know how important screening is to identifying a child's strengths and needs, but to parents it may be a novel, even intimidating, prospect.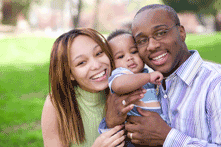 Take the time to explain to parents what screening is all about and how it can help you (and them) support their child's development.
Here are some pointers from the developers of ASQ that you can follow to help parents (or other primary caregivers) feel valued themselves and understand the value of screening for their child.