Lessons Learned from ASQ Virtual Screenings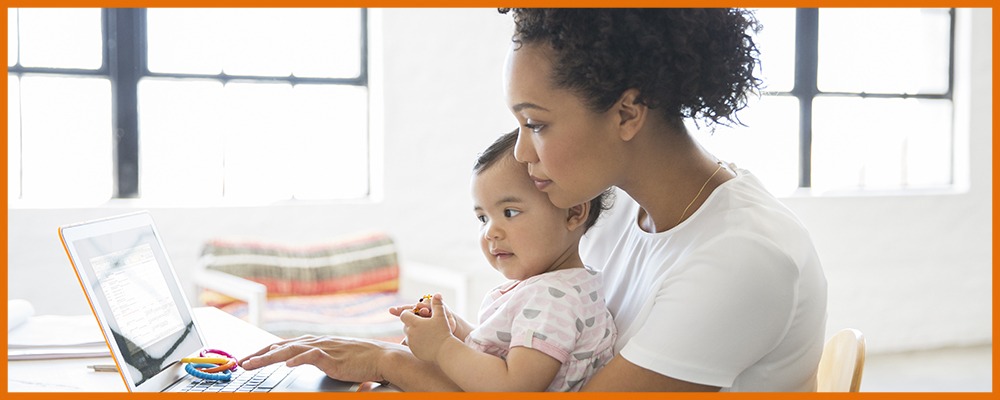 As in-person early childhood programs and services resume, professionals are reflecting on what worked, what didn't, and what might be worth keeping from the past 15 months of virtual instruction and remote service delivery. Amidst quarantines and social distancing requirements, professionals across the country and around the world found creative ways to stay connected with families and continue to support the healthy development of young children.
To aid those efforts and support school readiness during the pandemic, Brookes Publishing made new materials available including provider and parent guides, webcasts, and special releases of the ASQ®-3 and ASQ®:SE-2 questionnaires. This helped professionals work with families to administer ASQ remotely and ensure that vital developmental progress wasn't lost while in-person services were paused. We recently polled the ASQ users to get their thoughts on what lessons they learned during their virtual screening experiences, what challenges they faced, and what aspects of the process they intend to continue as in-person programs resume.
What are the main benefits of virtual screening?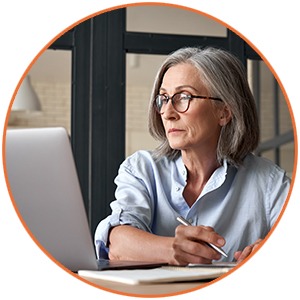 Survey respondents were enthusiastic about the convenience afforded by virtual ASQ screenings, with several users noting that families were also happy about the newfound scheduling flexibility. "We were able to accommodate more working families because we could offer screening times later in the day," said Amy Norton, a program coordinator for the Community Developmental Screening Program at Children's Specialized Hospital. Marnie Joy, an administrative assistant with Cambridge-Isanti Early Childhood, echoed that sentiment in her comments: "Families were able to more easily fulfill the screening requirement without having to take time off work and were able to get it done around their family schedule."
Several users also made note of how virtual screenings allowed their programs to offer ASQ screenings to more families. "We have been able to extend our reach to the entire state of New Jersey," said Norton. "The virtual option increased accessibility to more families in varying communities." Rachel Saunders, a clinical services manager at Milestone Foster Homes, also mentioned the improved accessibility: "Our caregivers (foster parents) live in a number of different regions, so it was easier to get the questionnaires to them because [the special release JPEG files] could be emailed." Because questionnaires could be emailed ahead of time, Saunders noted, "caregivers then had an opportunity to review the questions and try some of the activities prior to the virtual meeting to discuss and complete the screeners."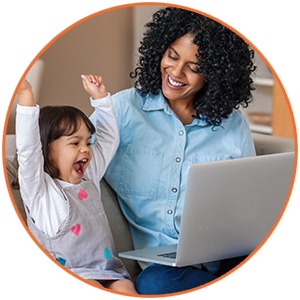 Respondents also mentioned that parents and caregivers seemed more relaxed and confident during the virtual ASQ screenings. "Some parents seemed more open because they weren't afraid that we were judging their home," said Mindy Linman, a speech-language pathologist with Robbinsdale Early Intervention who usually conducts screenings during in-home visits. Laura Satrom, a coordinator with BPS BECEP Right Track, said that "many parents who participated had a boost in confidence because they were able to do it and succeed." Jeanine Woltman, coordinator/lead home visitor for CASE/Glenbard Early Childhood Collaborative, saw a similar boost in caregiver confidence: "Parents took more of a lead and were watching for behaviors during and between visits."
Erika Kirchoff, a parent educator with Family, Inc., saw evidence that virtual screenings helped boost parents' knowledge about child development: "The family had to do the activity with the child, so they were able to really see what their child could and could not do." Lauren Kelly, lead parent educator for Parents as Teachers-St. Joseph School District, also believes that the remote screening process was a useful tool for helping families realize their important role in nurturing their child's development: "Parent involvement in the screening allowed us as educators to reinforce that the caregiver is the child's first and most important teacher."
Parents and caregivers weren't the only ones who received an unexpected education during the virtual ASQ screening process. "Our staff learned new skills and became more adept at coaching and supporting families," said Laura Satrom. Mindy Linman saw similar professional development gains at her program: "Our skills for coaching parents increased because that was really the only way we could provide services." Michelle Prosen, an early childhood developmental screener and parent educator for Prior Lake-Savage Area schools, added: "Relearning the tools in order to explain virtual screening to parents and caregivers made me better at reading the forms myself!"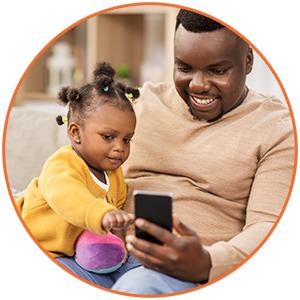 While the pandemic brought unprecedented challenges, some survey respondents touched on the unexpected positive effects of the switch to all-virtual ASQ screenings. Barbara Johnck, a program administrator with SFUSD, said that staff relationships with families actually improved during this time. "There was a lot more partnership in the class Zooms, and there was a great increase in home/school connections," she observed. "Families were integrated much more into the curriculum."
What challenges did virtual screenings present and how did professionals overcome them?
Because early childhood practitioners rely so much on face-to-face interactions with the children and families they serve, it's no surprise that some challenges cropped up after the hurried switch to virtual screenings last spring. "Many of our families faced digital challenges," said Head Start social worker Sandy Jones, "like not having reliable Internet, devices, and not being familiar with technology." Slow internet speeds and lack of Internet access were mentioned by several survey respondents. "Sometimes families were not able to access or manage the video call," said Amy Norton. "We added a phone option to our program for those families."
Alternate technology also came in handy in cases where device placement made it difficult to see both the parent and child interacting, or poor video conferencing quality made it difficult to evaluate questionnaire items that require small, detailed movements, like fine motor skills.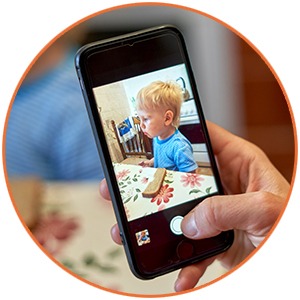 "Placement of technology was a challenge," said Mindy Linman. "Often we saw the parent and not the child or the parent/child interaction. Taking the time to explain what we wanted to see and give suggestions for device placement helped. Also, having parents send us videos of the child separate from the scheduled screening time helped." Tracy Samanich, a school psychologist with New Albany Plain Local Schools, used a similar work-around when video conferencing technology proved inadequate: "We asked the parents to send us a video of specific skills if we had questions."
Another issue for professionals administering ASQ virtually was that some families did not have the required materials to complete all the items on the ASQ questionnaires. In some cases, professionals were able to work with families to come up with inspired solutions. "[One of our big challenges] was helping parents find alternative items in their homes," said Jeanine Woltman. "Some got super creative, like using a brand-new shoelace and Fruit Loops for lacing." Heather Jordan agreed: "The [ video calls ] were helpful to think out of the box on how to get that parent/child activity accomplished using something different, like not having a ball and making one out of paper instead."
A few of our respondents took a more direct approach to the lack-of-materials problem. "Some of  the families did not have all of the toys or materials needed to complete all of the screening tasks," said Constance Upton, program director at Catholic Charities Arts of Living. "So we created kits of items that we dropped off to families."
Should programs continue virtual screenings even after in-person services resume?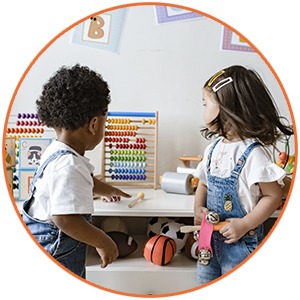 Although many of our survey respondents noted the limitations and challenges associated with virtual screenings, the overwhelming majority of the EC professionals we polled want to see them continue as an alternative for the families they serve. "We do plan to continue to have virtual be an option going forward. It's another tool in the toolbox," said Laura Satrom. Elizabeth Shott, an LPC/Home Visitor with New Parent Support Program, puts it bluntly: "The pandemic is not over. Navigating the 'post-vaccine' pandemic, agencies will need to continue their readiness to adapt and overcome continued challenges."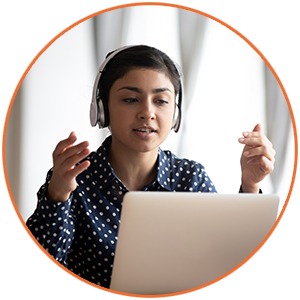 Several commenters mentioned the usefulness of virtual screenings in cases of bad weather, illness, transportation limitations, or geographical necessity, but general scheduling flexibility was the reason most often cited for wanting to preserve an online option. "Continuing to provide a range of possibilities to access ASQ will be beneficial and supportive for families," said Bernadette Kennedy, an ASQ coordinator with Medford Family Network. "This will enable families to decide which method fits their family timetable and lifestyle." Michelle Prosen also noted the benefits of embracing technology that can make life easier for families with young children: "Humans are busy, life is unpredictable, schedules are often uncompromising, and children aren't equipped with an 'on' switch that guarantees performance on demand. Virtual screenings overcome many of the above obstacles by allowing flexibility to complete tasks at a time and pace that works best for the individuals involved."
Finding multiple means to engage with families during these hectic times is one that commenters returned to again and again. "I think it's important to think of all different ways of reaching people. Programs should not be one-size-fits-all," said Heather Jordan, a prevention supervisor at Healthy Families Northwoods. Sandy Jones agreed: "I think having this as an option for the families who have devices and reliable Internet is great. It seems to be preferred by our families in which both parents work as well."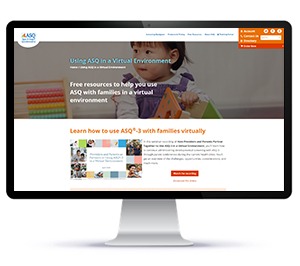 Moving forward, several commenters said that it might be helpful to continue to meet families virtually before in-person screenings, so parents and caregivers could get comfortable with the idea of screening and discuss any potential concerns. "It gives parents a chance to meet the team and get an idea of the program before opening up their home," said Mindy Linman. "Some parents might be more willing to do that virtually than in person."
Although virtual meetings and remote screenings weren't invented during the pandemic, early childhood professionals not only adapted video conferencing technology to fit their individual program's needs, but in some ways actually strengthened efforts to support young children and their families during one of the most difficult periods in recent history. What started out as a temporary system to maintain service delivery during our national health crisis has proven its worth as another valuable option in the EC professional's toolkit.
---
A Permanent Solution for Remote Delivery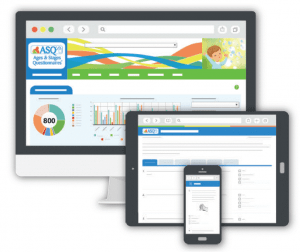 For programs looking for a permanent solution to remote delivery, ASQ Online can help. ASQ Online is a robust online data management system for ASQ-3 and ASQ:SE-2 and allows parents to complete questionnaires remotely from the comfort of their home using their phones, computers, or tablets. ASQ Online works for programs of all sizes—from a single childcare center to state-wide, multi-site screening initiatives. Learn more about ASQ Online, sign up for a demo, and get a custom quote for your program!