Get access to the special release of ASQ:SE-2 files

ASQ®:SE-2 English questionnaire files are available in an alternate format designed to support customers during the COVID-19 health crisis.
Programs who have purchased ASQ:SE-2 and are implementing screening during one-on-one virtual home visits, parent conferences, and telehealth appointments may complete this form for access to the special release files.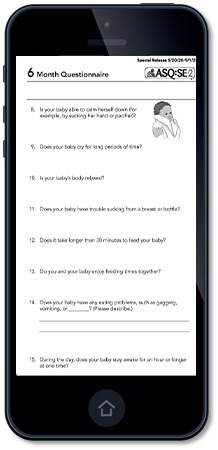 This alternate format may be used through June 30, 2021. The special release includes:
JPEG image files of questionnaire pages. These images can be texted or emailed to parents for screening in an interview format via interactive video conference or telephone. The images help parents see ASQ:SE-2 items but cannot be completed independently.
Fillable PDFs of each questionnaire's Item Response Sheet. Providers can record screening responses, and a score is calculated automatically.
Fillable PDFs of each questionnaire's Information Summary sheet. Providers can record a child's score and note follow-up action.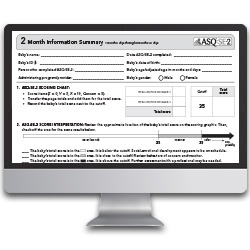 To access the special release files, complete the ASQ:SE-2 Special Release Request Form and agree to the terms of use. After submitting the form, you will receive an email with instructions for downloading the files through the Brookes Download Hub.
If you have any questions about these special release files, please contact your sales representative.