Welcome to the ASQ Online System for Kansas!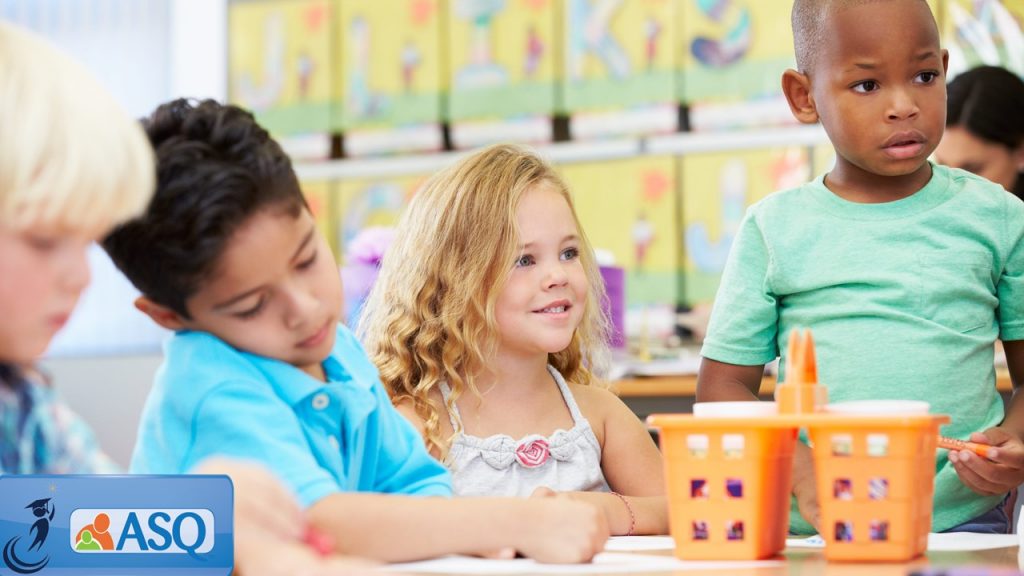 We are pleased to announce an exciting update regarding developmental screening in the state of Kansas. Now, through the All in For Kansas Kids initiative and with funding from the Preschool Development Grant – Renewal, the state of Kansas is providing Statewide access to Ages & Stages Questionnaires® (ASQ) Online through the Kindergarten Readiness Initiative and community access. The Statewide ASQ Online System will make it easier for organizations to improve coordination and reach more families through developmental screening!
The early years of life build a foundation for future learning, health, and success. Children's early life experiences deeply affect their future physical, cognitive, emotional, and social development. Parents, providers, and communities play a critical role in ensuring children have the supports and resource they need to thrive. By participating in developmental screening, providers of all kinds can check children's development, address any potential concerns, and connect families to services and supports in their community. Screening can also help build relationships with the families you work with, opening conversations and empowering parents around their children's developmental health.
Download the fact sheet to prepare for the 2023 Kindergarten Snapshot (ASQ).
Download now (PDF)
All Kansas elementary schools are required to partner with families to better understand incoming kindergarten students' development using this tool through the Kansas Kindergarten Readiness Initiative (Learn more about the Kansas Kindergarten Readiness initiative). Through community access ASQ Online is now available to any community partner that serves children ages zero to five that would like to administer developmental screenings. For community partners that would like to sign up or for more information, contact your local community Part C ASQ Account Administrator.
Visit often to register for upcoming Q&As, view recorded support modules and videos, and download the initiative resources to help you use the ASQ tools. PreK-12 school staff with questions about the Kansas Kindergarten Readiness Initiative can email Amy Rzadczynski (arzadczynski@ksde.org) with questions. Early childhood care and education providers with questions about community access can email Erica Figueroa (erica.l.figueroa34@ku.edu).
---
Still need to order ASQ?
Get 10% off your order plus a reduced shipping rate!
Use code KSASQ2023.
Order now