Help Me Grow Utah: Engaging families with 'Books, Blocks & Balls'
Interactive event helps parents understand child development and boosts screenings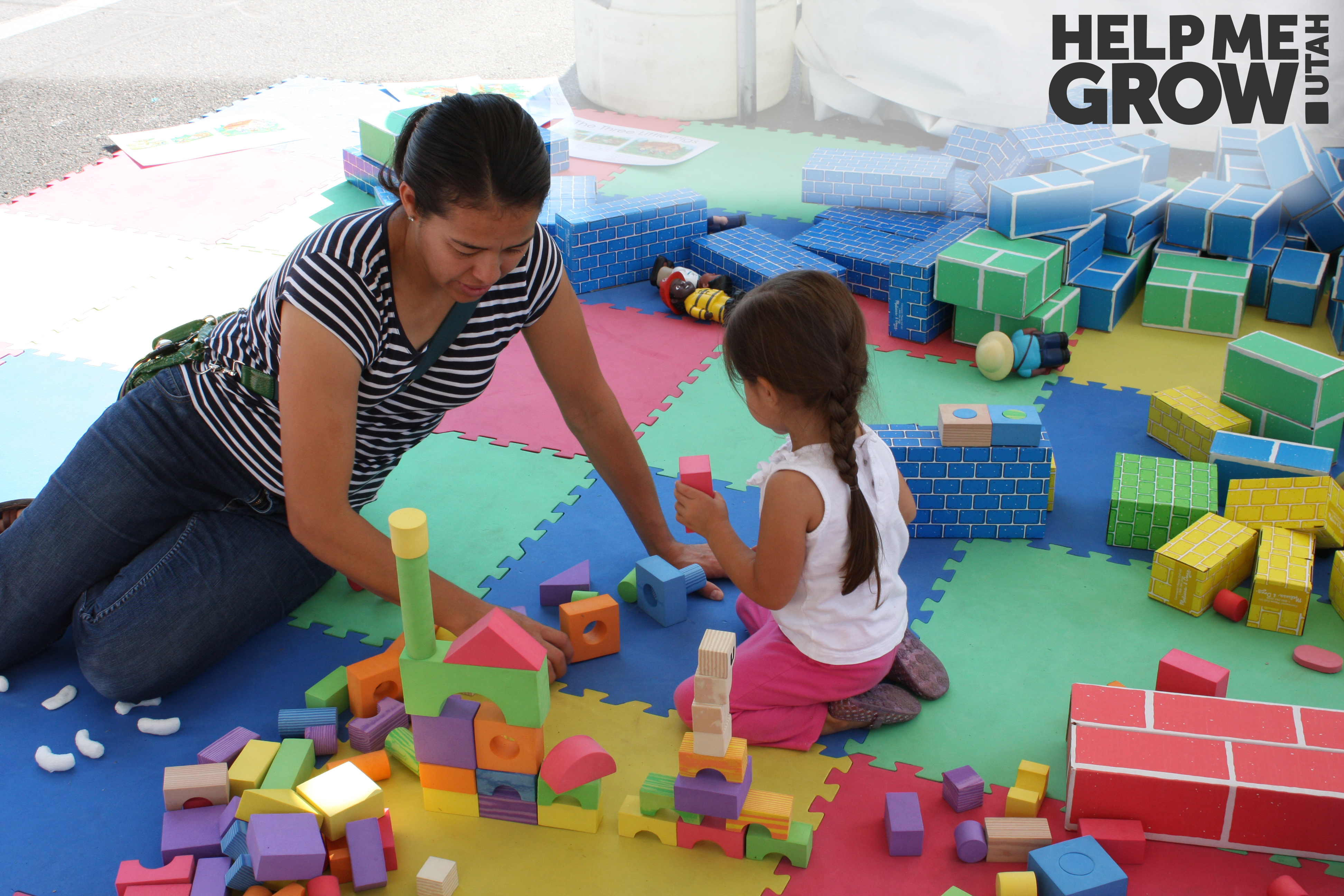 Help Me Grow Utah is a program of the United Way of Utah County that supports parents during pregnancy and childhood by connecting them to community resources, answering questions, and providing free developmental screenings.
When Help Me Grow Utah kicked off in 2010, Executive Director Barbara Leavitt and her team began brainstorming ways to increase the number of children they were screening with Ages & Stages Questionnaires®. Screenings around the state were mostly only offered in pediatric offices, but not even that was a given. Meanwhile, Help Me Grow Utah had the ability and capacity to provide screenings, but needed to ramp up outreach efforts.
"We wanted to reach out to all parents," explains Leavitt. "And we felt if there was a fun and interesting way to do that, we could reach more families and direct those with a need to appropriate resources."
Leavitt and her colleagues believe strongly—and have strong backgrounds—in parent engagement and parent advocacy, so naturally they landed on an event idea that would serve as a family engagement tool that encourages developmental screening.
Books, Blocks & Balls combines fun and learning for the whole family
Leavitt's team created Books, Blocks & Balls, an interactive community event featuring a variety of book-, block-, and ball-themed activity stations for young kids. The activities are designed to captivate little ones while giving them a venue to practice critical early skills, such as emergent literacy and math, gross and fine motor, and problem solving. Think: under-the-table reading nooks, piles of giant blocks made of cardboard boxes, and an obstacle course with wheelbarrows full of balls.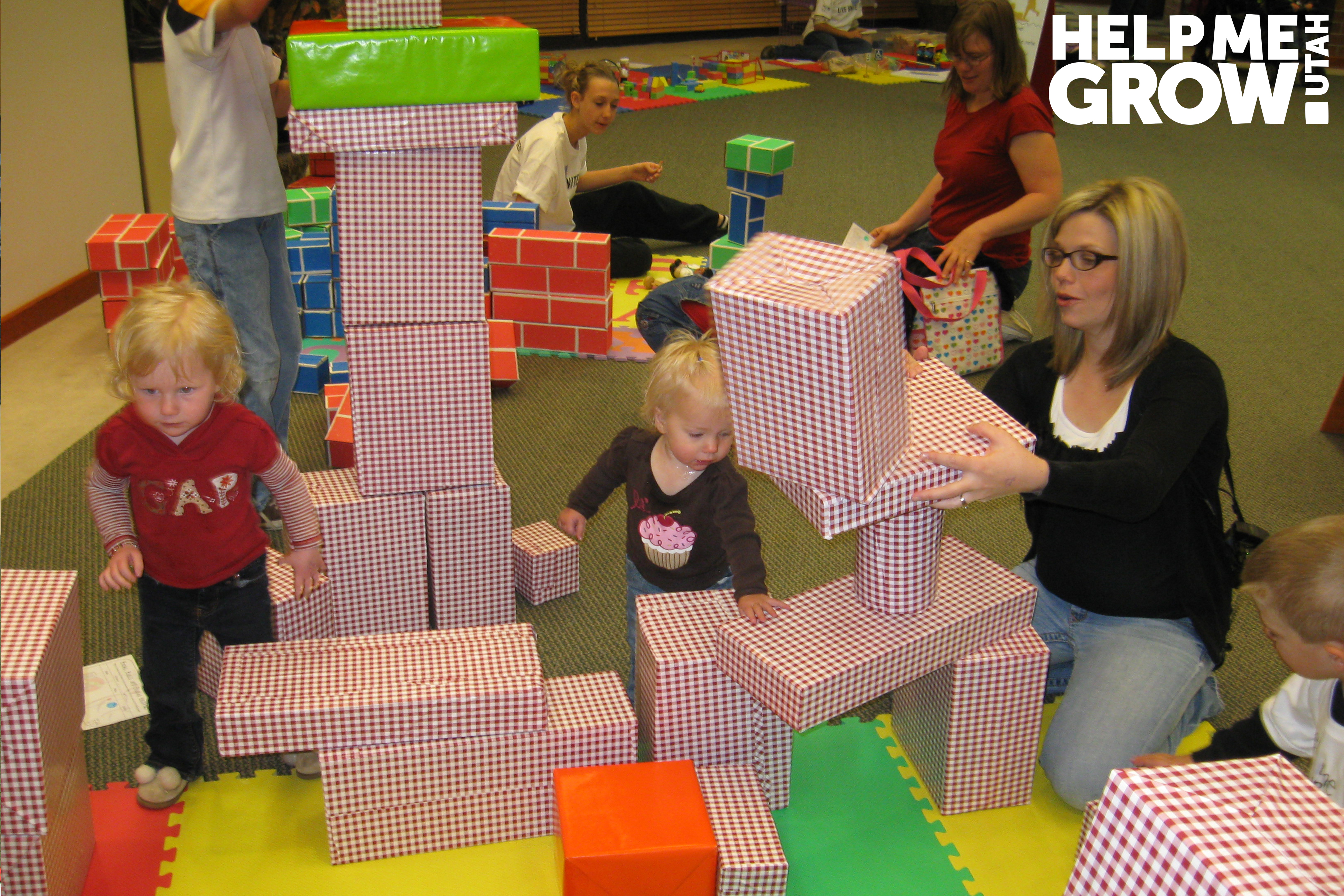 "Because we created something fun and child-directed, where kids can spend as much time as they want at each station, they don't want to leave," says Rebekah Tucker, parent support specialist for Help Me Grow Utah. "This gives us a captive audience with the parents, who are excited to learn how they can support their child's development."
Help Me Grow Utah often partners with other early childhood organizations, and volunteers from these organizations "work" the activity stations while sharing information about community resources. Since children are already practicing developmental skills, the activity stations are also the perfect fit for conducting ASQ® screenings.
As parents observe and play with their kids in each station, they discover ideas for fun, free activities they can easily recreate at home. They find out about various early childhood-related services available in their community. And they learn that their child's ability to perform a certain skill by a certain age can shine a light on how their child is developing.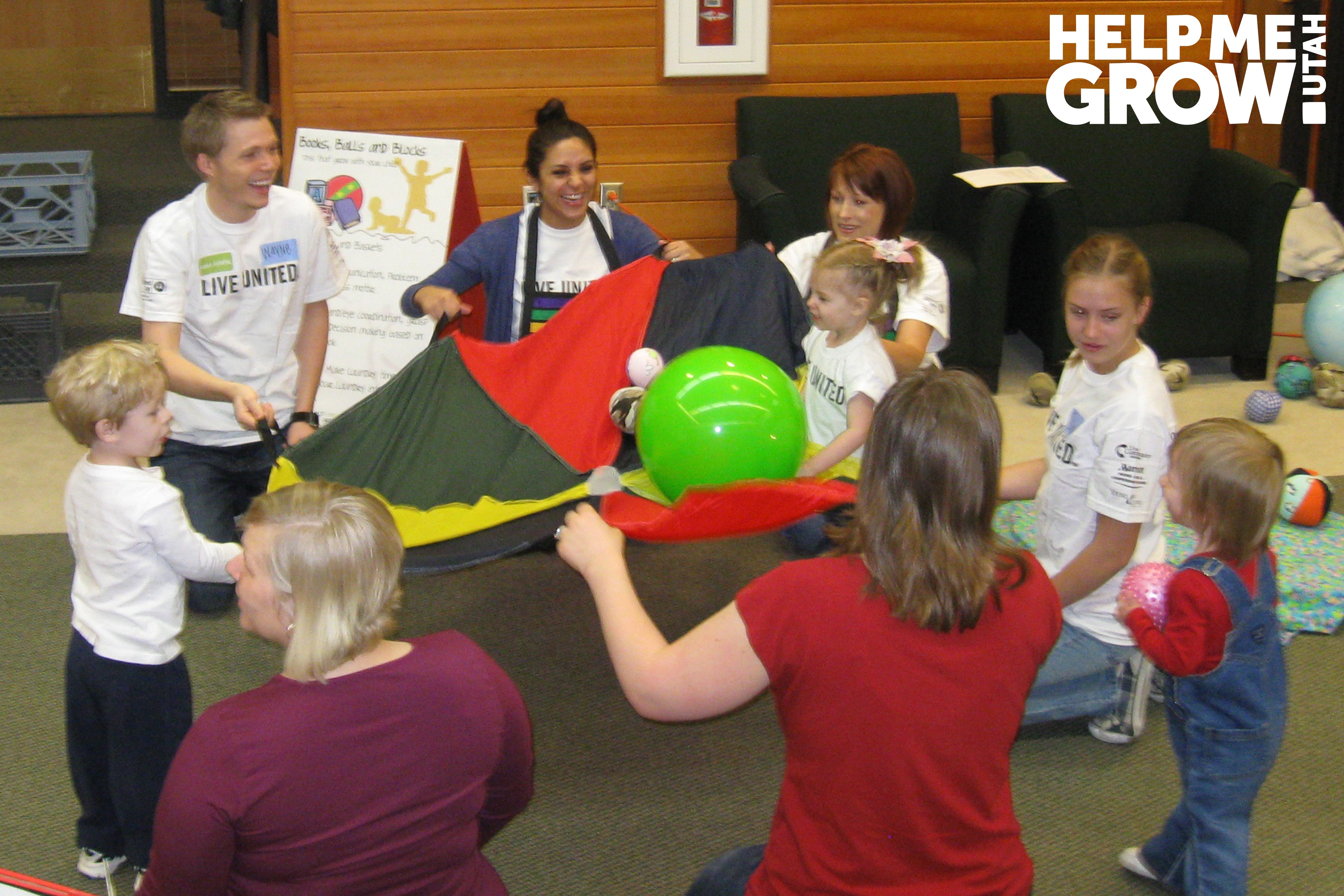 "When parents are watching and playing with their child in this context, they begin to understand the importance of screening, and why they should screen over multiple intervals," says Leavitt. "That's our ultimate goal, to encourage continued screening so caregivers can support development across the gamut of early childhood."
Leavitt and Tucker had been to a lot of outreach fairs where screening information, educational materials, and resources were offered at a separate table. "Parents would go by, pick up the papers, and discard them soon after, never actually engaging with the information or completing the screener," recalls Leavitt. "We felt it was important to integrate these important aspects throughout Books, Blocks & Balls to create a more supportive environment."
Enjoying success and evolving the program
Leavitt credits Books, Blocks & Balls for the enormous jump in screenings Help Me Grow Utah experienced during its first three years—and the steady growth it continues to enjoy. The organization has served more than 9,300 families since 2010 and she says it's now a major representative of parents' voices in the state.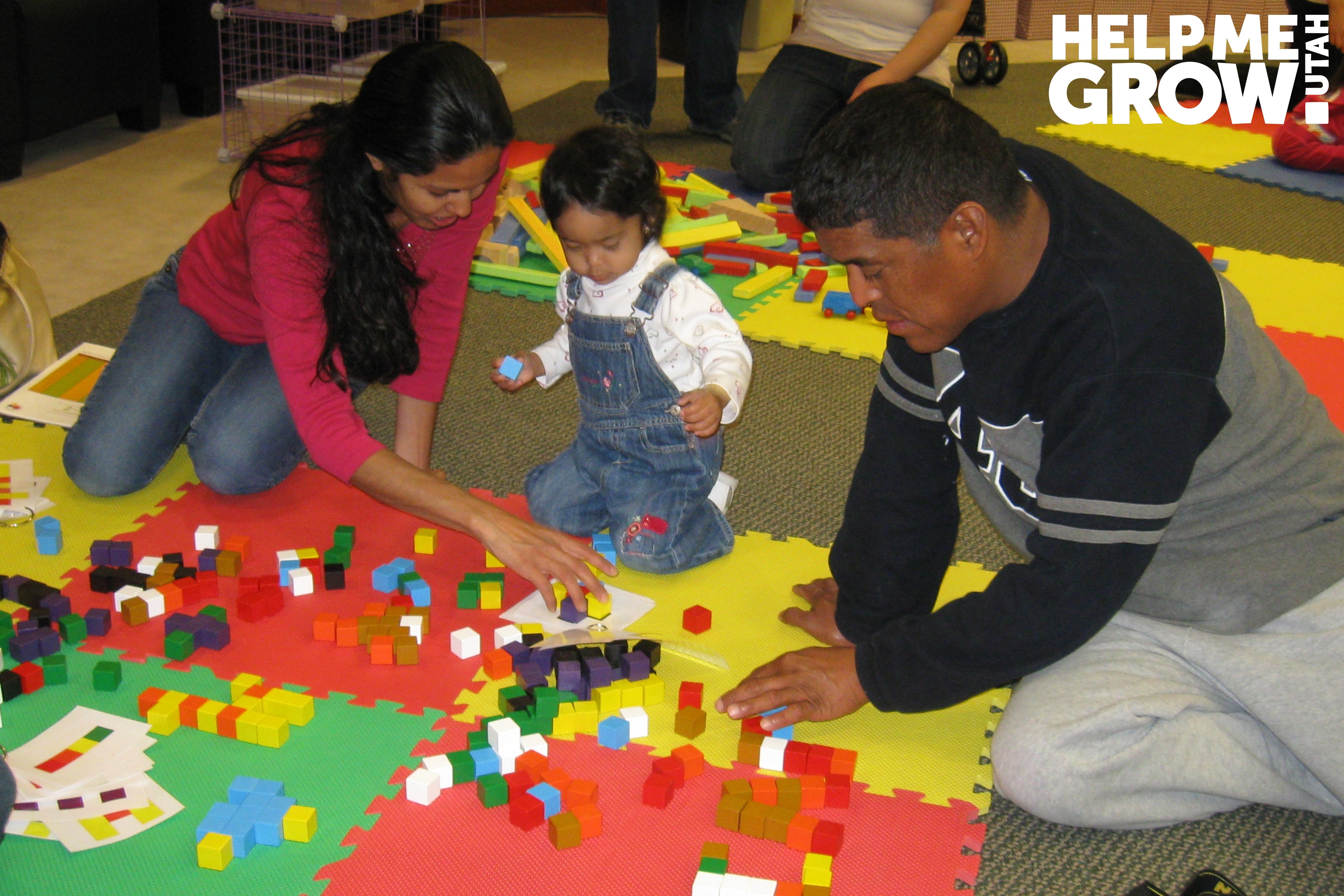 Initially after creating Books, Blocks & Balls, Help Me Grow Utah held four or five larger events each year, with partners like Head Start, the Early Childhood Council, children's museums, and rec centers. They'd sometimes interact with as many as 600 families at a single event. They still plan at least one big event each year, but their approach has evolved to include more smaller-scale events at venues that have a built-in family presence.
"Going to malls or libraries where parents and children already are is a great way to extend our reach without requiring the manpower of a large event," says Tucker.
In fact, they offer a miniature version of Books, Blocks & Balls called Learn and Grow, which has helped connect lots of parents to Help Me Grow Utah's services. Learn and Grows are held at libraries around the state 60 to 90 times a year. Community liaisons bring one or two activities for children to try, and parents can ask questions and learn about helpful resources and ASQ screening.
"We're giving parents a voice to advocate for their child," says Tucker. "These events help parents see how their children are doing, so they can help them learn, grow, and reach their optimal development."
Making Books, Blocks & Balls available to everyone
Books, Blocks & Balls has been such a success that Leavitt's team has inspired other Help Me Grow affiliates, such as Help Me Grow Alabama, to host their own Books, Blocks & Balls events.
"The beauty of these events is that anyone can put one together," says Tucker. "And it's super flexible, so you can customize it to meet the needs of the community and the size of your venue."
If you don't have the capacity to offer screenings yourself, Leavitt recommends reaching out to a Help Me Grow affiliate near you (they're currently in 28 states), or a similar organization in your area.
And if you have questions or need inspiration, Leavitt and Tucker encourage readers to reach out to them. "We're happy to answer questions. It's really important to help each other in this field, so if someone's willing to hold an event, we're more than happy to share our experiences."
Contact Help Me Grow Utah by emailing Barbara Leavitt at barbaral@unitedwayuc.org or Rebekah Tucker at rebekaht@unitedwayuc.org.
Originally published: February 2019