Delaware Leads the Way: An Online Initiative to Support Statewide Screening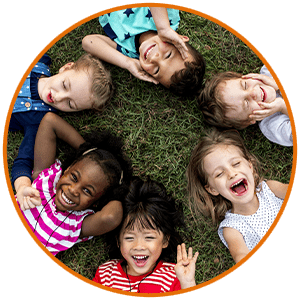 Just 10 years ago, Delaware's developmental screening rates were among the lowest in the nation. Today, the "First State" has a successful statewide screening program anchored by ASQ®—and starting in July 2023, it is the first state to require all licensed child care programs to complete developmental and social-emotional screening for every child under the age of 5.
In this article, we'll track the evolution of Delaware's sweeping statewide screening program, from its early beginnings to its current status as a progressive torchbearer for ensuring healthy, age-appropriate development for all young children.
Bumpy Beginnings: A Fragmented Screening Landscape
Research has consistently shown that promoting healthy development during a child's earliest years is a crucial investment that pays off in better academic, social, health, and economic outcomes. Regular developmental screenings are considered best practice with support from the American Academy of Pediatrics but as recently as ten years ago, like many states, Delaware's screening efforts were a patchwork affair.
Some school districts sent screening teams to early childhood programs, some programs held occasional screening events for incoming kindergartners, and some pediatricians' offices made screenings available to families. During this period, Delaware's Birth to Three Early Intervention Program relied almost solely on referrals from physicians to identify children in need of further evaluation. Each school district was responsible for funding and overseeing their own preschool screening and Child Find protocols, so no two entities managed the process in quite the same way. Physicians and school districts that did regularly offer developmental screenings had no real way to communicate or collaborate.
"We didn't have a statewide system for recording, tracking, or sharing screening information," says screening advocate Dawn Alexander, Preschool Coordinator in the Colonial School district. "We didn't have the opportunity to look at children in certain zip codes or areas of the state to determine if we were really reaching all of our communities and making sure that children who are participating in a variety of programs have access to screenings."