ASQ and Oregon Pediatric Society
Use the #1 developmental and social-emotional screeners to catch delays early.
Special 20%* discount for Oregon Pediatric Society members—we're pleased to offer a special membership benefit discount on all ASQ print products! To receive your discount code, call the Oregon Pediatric Society at 503-334-1591 x102.
On this site, you'll find information to help you make decisions about a screening tool for your practice. Below I've put together some quick links to help you learn more about ASQ-3 and ASQ:SE.
Please don't hesitate to contact me directly with any questions.
Robert Miller
Sales Director
rmiller@brookespublishing.com
1-410-337-9580, ext. 166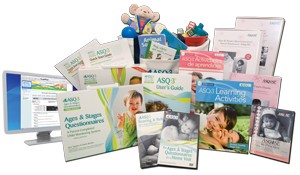 ASQ Quick Links