Optimizing Child Find Efforts with ASQ Online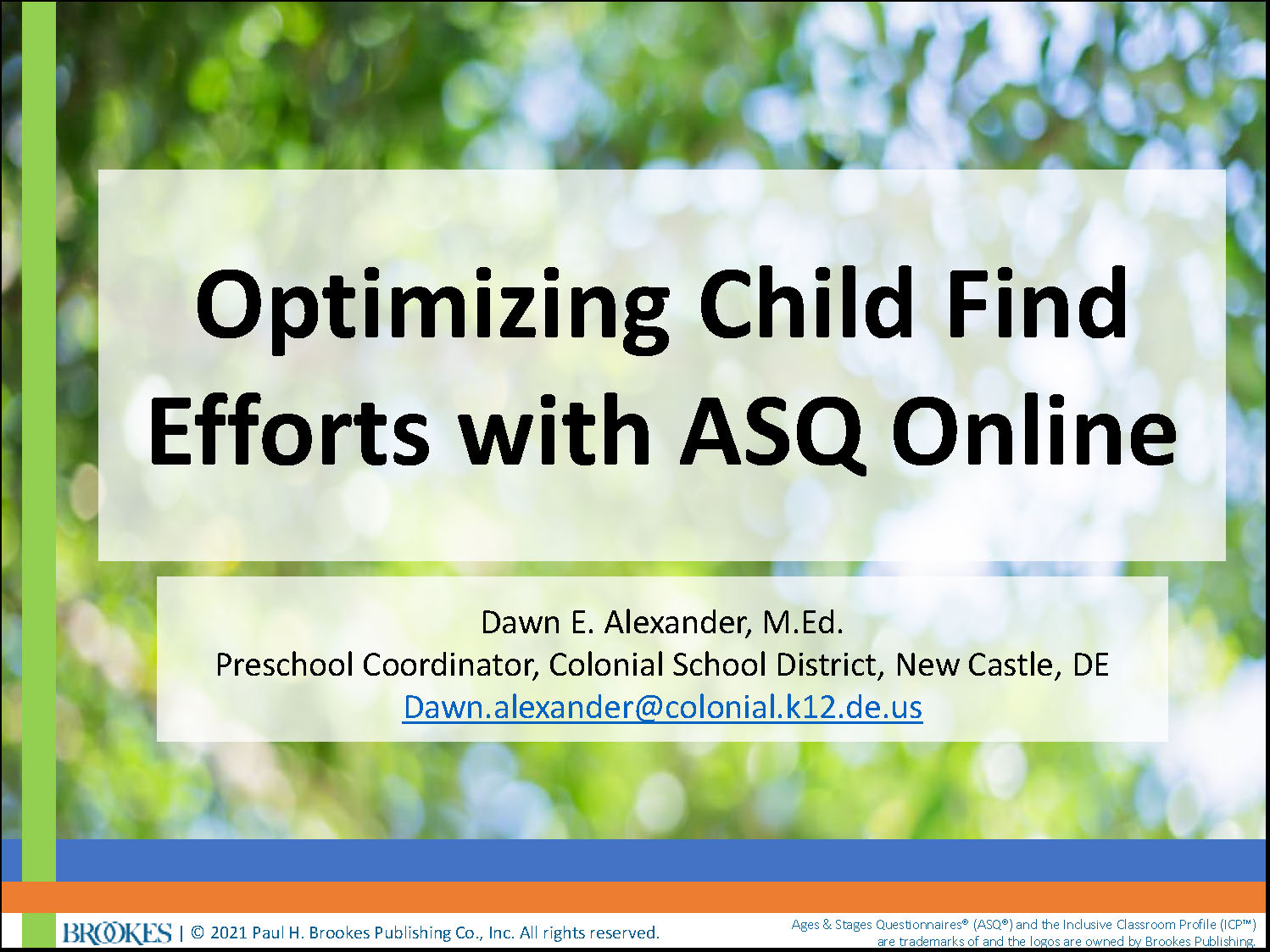 Presenter: Dawn E. Alexander, M.Ed..
School districts across the country are required by the Individuals with Disabilities Education Act (IDEA) to systematically identify children with disabilities and provide the services they need. In this webinar, you'll hear how one school district in Delaware uses ASQ® Online to meet the Child Find mandate and increase access to screening for all the children in their district.
Preschool Coordinator Dawn Alexander will share how the Colonial School District switched from using a professionally administered screening tool to having parents complete ASQ®-3 and ASQ®:SE-2 through Family Access. You'll learn how they spread awareness about developmental screening, ensured timely completion of questionnaires, and connected families with services.
The webinar will also highlight a unique partnership between the school district and local child care programs—a collaboration that supports screening rates throughout the community.
Watch the webinar recording