All Aboard for Developmental Screening in Maryland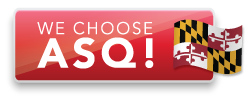 The Maryland State Department of Education highly recommends all licensed child care providers conduct screening on children prior to kindergarten entry.
Screening with a valid, reliable tool like ASQ®-3 helps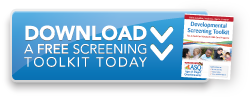 you check that children's development is on track, identify strengths and needs, and plan activities that help kids reach key milestones. The information on this page will give you a great introduction to ASQ-3—and help you start using ASQ-3 with the kids in your program.
Learn more about developmental screening in Maryland.
Watch the Using ASQ-3 in Child Care webcast
Sign up for helpful articles and resources in our monthly ASQ® newsletter
Search the ASQ Resource Library for tip sheets and parent handouts
See how one center in Maryland uses ASQ-3:
Need more information?
For questions about ASQ-3, contact Kimberly Allen, Southeastern Regional Sales Consultant kallen@brookespublishing.com, 1-800-638-3775 ext. 135